PA-1
Adapter converts 3.5mm plug down to a 2.5mm plug.
PA-2
Adapter converts 2.5mm plug up to a 3.5mm plug.
DP-3.5 ADP
Adapter that converts a 3.5mm jack to a 2 prong Dictaphone plug.
PA-3.5Y Mono
Connects two mono 3.5mm plugs into one mono 3.5mm jack.
PA-3.5Y Stereo
Connects two stereo 3.5mm plugs into one stereo 3.5mm jack.
PA-3.5YLR Stereo
Connects two 3.5 mm jacks (one Left channel and
one Right channel) into one 3.5mm stereo (shown on the right) plug.

PA-3.5YHM-4
Headset / Microphone Splitter Adapter. Converts a single 3.5mm, 4-position audio jack into two separate Headset and Microphone jacks. Use to convert Headsets and Microphones with 3 position plugs to newer Laptops,Tablets and Smart Phones.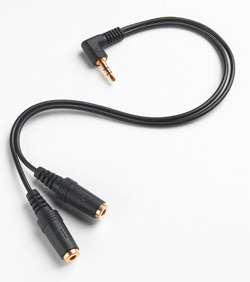 PA-3.5YLR Stereo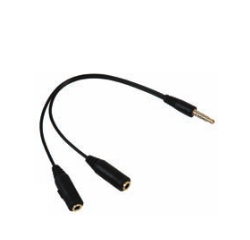 PA 3.5YHM-4